Contactless Debit Mastercard®
The Waukesha State Bank Debit Mastercard* is a contactless, fully functional debit card with the added abilities of an ATM card. You can use your Debit Mastercard to make purchases anywhere Mastercard is accepted, and the funds are withdrawn directly from your checking account just like a check or ATM purchase. You'll enjoy the convenience of accessing your checking account's funds at more than 36 million merchants worldwide. And better yet, our cards can be instantly issued the same day for your convenience.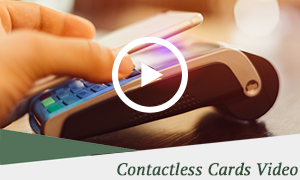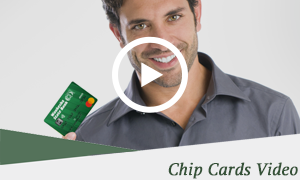 Benefits of a Waukesha State Bank Debit Mastercard
There is no annual fee for this card.** 
Acceptance: Some merchants will not accept out of town checks or even a local check; however, 36 million merchants worldwide accept Debit Mastercard.
EMV Chip Technology: Improves the global usability and security of your card as more merchants at home and abroad switch to advanced chip card terminals.
Contactless: Just tap and pay - merchant terminals read the chip in the card without you having to swipe it.
Zero Liability: In the event that your card is used to make unauthorized purchases - whether made in a store, by phone or online - you won't be held liable.***
Card Management: See transaction notifications, manage card security and much more in our Waukesha State Bank mobile app. Within the app, just click My Cards under Accounts > Quick Links. 
Extended Warranty: Doubles most manufacturer or U.S. store brand warranties for up to one additional year. To file a claim, click here or call 1-800-MASTERCARD.****
Mastercard ID Theft ProtectionTM: Provides you with access to a number of identity theft resolution services. This product offering will alert cardholders about possible identity theft by monitoring the web and searching for compromised credentials and potentially damaging use of registered personal information in order to detect fraud at its inception. It also provides a monthly risk alert/newsletter, resolution services that are available 24/7, lost wallet assistance, single bureau credit monitoring, financial account take over monitoring, and URL and domain monitoring. To use this service, simply enroll using Mastercard's Identity Theft Portal.****
Satisfaction Guarantee: Can provide a refund of up to $250 if you are dissatisfied with a purchase and the merchant will not accept a return within 60 days of the purchase date. Call 1-800-MASTERCARD to request a claim form.****
Mastercard Global ServiceTM: Provides 24 hours a day, seven days a week assistance with lost and stolen card reporting, emergency card replacement, emergency cash advance, as well as assistance with locating ATMs. In the United States (including all 50 states, the District of Columbia, the U.S. Virgin Islands and Puerto Rico) and Canada, call 1-800-307-7309. Outside of the United States, call the United States collect at 1-636-722-7111.****
Mastercard Airport ConciergeTM: Provides a Meet and Greet agent to assist with flight connections plus, at select airports, expedited security/immigration processing. Click here to reserve Mastercard Airport Concierge services, or consult your travel advisor.
Mastercard Priceless Cities: Offers unique access and special experiences so you can enjoy more of the cities you love. Click here to subscribe and explore Priceless Cities.
ITIN Eligible
*The Waukesha State Bank Debit Card is subject to approval. Other requirements may apply.
**Inactivity fee may apply.
****Certain restrictions apply.
Who can benefit by owning a Debit Card?
Personal & Business checking account customers
Frequent ATM users
People who don't want to carry a lot of cash
Frequent travelers
Customers looking for an easy alternative to purchasing merchandise without writing a check
Tips
To get and/or change your PIN, call our VRU (Voice Response Unit) at 1-800-992-3808 and select a PIN which will be easy for you to remember. You can also change your PIN at any Waukesha State Bank ATM. DO NOT write your PIN on your card. The PIN change will be immediate.
When traveling, look for other networks that support your Waukesha State Bank Debit Mastercard.

Mobile Wallets: Easy, Secure and Private Ways to Pay
Mobile wallets let you easily pay for purchases in stores using your Waukesha State Bank Debit Card and 
Credit Card
, your smartphone and a mobile wallet app, such as Apple Pay®, Google Pay™ and Samsung Pay. You can also pay for purchases in apps and online with your mobile wallet app, creating a more secure and easy way to pay.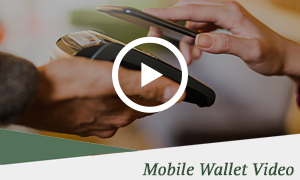 Using mobile wallets is more secure than swiping your card.
When you make purchases with a mobile wallet, a virtual account number is used instead of your actual card number so that your payment information isn't shared with the store. Plus, it can be easier and more convenient than getting your debit card in and out of your wallet to pay for your purchase.
Get started today!
Get the most out of your Waukesha State Bank Debit and Credit Card by combining their features with these mobile wallets:
ATM Access Network
Enjoy
surcharge-free* ATM transactions
at over 800 ATM Access locations in Wisconsin and Minnesota. Click the logo for locations or download the ATM Access app to your smartphone.
iPhone
Open your App Store icon
Click on the Search Icon (lower right)
Search for ATM Access
Click on Download
Android
Open your Play Store icon
Click on the Search Icon (upper right)
Search for ATM Access
Click on Download
 Please Note: All transactions at Waukesha State Bank ATMs are always free.
*Whether or not an ATM has a surcharge, normal fees still apply as follows: A $2 transaction fee will apply at all non-Waukesha State Bank ATMs unless any one of the following conditions are met: 1) you are an Advantage Plus or Student Checking account owner, 2) you maintain a minimum balance of $2,500 or more during the checking account monthly statement cycle or savings service charge cycle (calendar month), 3) the transaction is a deposit, transfer or balance inquiry.
For further information about surcharges or fees involved with Waukesha State Bank issued Debit Cards or ATM Cards, or if you have any questions about your ATM card or the operations of ATM machines, please contact us at (262) 549-8531 during business hours.
Helpful Links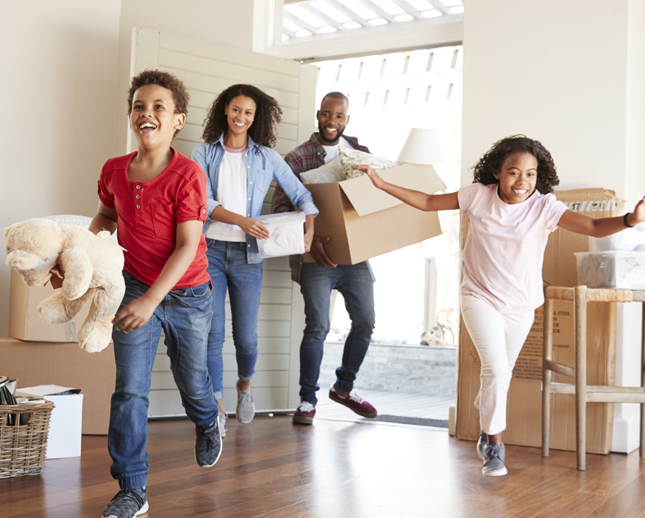 Ready to Buy?
Whether you are a first-time homebuyer or are looking to upsize or downsize your home, we're here to help you move into the next stage of your life.