Easy, Secure and Private Ways to Pay
Mobile wallets let you easily pay for purchases in stores with your smartphone and a mobile wallet app, such as Apple Pay®, Google Pay™ and Samsung Pay. You can also pay for purchases in apps and online with your mobile wallet app, creating a more secure and easy way to pay.
Using mobile wallets is more secure than swiping your card.
When you make purchases with a mobile wallet, a virtual account number is used instead of your actual card number so that your payment information isn't shared with the store. Plus, it can be easier and more convenient than getting your debit card in and out of your wallet to pay for your purchase.
Get started today!
Get the most out of your Waukesha State Bank
Debit
 and
Credit Card
by combining their features with these mobile wallets:
Apple Pay
With Apple Pay, you can use your iPhone® (models with Face ID and Touch ID, except for iPhone 5s) or Apple Watch® (Series 1 and 2 and later, and 1st generation or higher) when you make purchases at
select stores
. Additionally, iPad® (iPad Pro, iPad Air, iPad and iPad mini models with Touch ID or Face ID), or Mac (models with Touch ID and models introduced in 2012 or later with an Apple Pay-enabled iPhone or Apple Watch) can be used to make in-app payments, in Business Chat or on the web in the Safari browser. Rest easy. Apple Pay transactions are authorized with TouchID thumbprint security or your passcode, and transactions never use your card number.
It's Easy to Get Started!
To add your Waukesha State Bank debit or credit card to your iPhone:
Make sure your device (listed above) has the latest version of iOS, watchOS or macOS, and is signed into iCloud with an Apple ID.*

Go to Wallet and tap the + sign.

Follow the steps to add a new card. If you're asked to add the card that you use with iTunes, cards on other devices, or cards that you've recently removed, choose them, then enter the card security codes.

Tap NEXT. Waukesha State Bank will verify your information and decide if you can add your card to Apple Pay. If the bank needs more information to verify your card, we'll ask you for it. When you have the information, go back to Wallet and tap your card.

After the bank verifies your card, tap NEXT. Then start using Apple Pay during your next shopping trip, or online, with any of these these retailers.
How to Use Apple Pay:
In a store with your iPhone or Apple Watch:
Rest your finger on Touch ID and hold the top of your iPhone within a few centimeters of the contactless reader until you see Done and a checkmark on the display.

 If you need to choose Credit or Debit on the terminal, choose Credit.

Depending on the store and transaction amount, you might need to sign a receipt or enter your PIN.
In an app or online with your iPhone, iPad or Mac:
Tap the Buy with Apple Pay button or choose Apple Pay as your payment method.

Enter and/or confirm your billing, shipping and contact information.

Confirm the payment. When your payment is successful, you'll see Done and a checkmark on the screen.
*Make sure that you sign into iCloud on all your devices. On your iOS device, you need to set up Face ID, Touch ID, or a passcode. On your Apple Watch, you need to set up a passcode. If you sign out of iCloud or remove your passcode, all credit, debit, prepaid, transit, and Suica cards will be removed from that device.
Apple, the Apple logo, and iPhone are trademarks of Apple Inc., registered in the U.S. and other countries. Apple Pay and Touch ID are trademarks of Apple Inc.
Google Pay
With Google Pay, you can tap and pay with your compatible Near Field Communication (NFC) Android device at thousands of
merchants
that accept contactless payments. You'll need an Android phone running Android Lollipop (5.0) or higher and a screen lock set up on your phone.
It's Easy to Get Started!
If the Google Pay app is not already installed on your device, download it from the Play Store.
Open the app and tap PAYMENT at the bottom.

If you already have a card associated with Google Play, it will automatically appear. If you see the card you'd like to add, select "Set up in-store payments" and follow the prompts to confirm your card.

To add a new card, tap + PAYMENT METHOD and select the type of card you'd like to add.

When the camera feature pops up, place your card in the window to capture your card information and enter any remaining details (expiration date, CVC number, etc).
Read through the terms and conditions and click SAVE or ACCEPT.
Waukesha State Bank will then be contacted to verify your card. It should only take a few moments.
If a verification code is needed, choose the way you'd like to receive it (email, text, etc) and follow the screen prompts to enter it.
Once your card is verified by the bank, an image of your card will appear and you may see a notification that your card is ready to use.

If you have multiple cards, make your Waukesha State Bank debit or credit card the default card. Simply tap your Waukesha State Bank card and select "Default for in-store payments."
Last, make sure "NFC" is turned on (this is in "Connected Devices" in your phone Settings).

Start using Google Pay on your next shopping trip with any of these retailers.

How to Use Google Pay:
You don't have to open the Google Pay app to make a purchase with your phone; just follow these steps:
Wake up and unlock your phone.
Hold the back of your phone against the contactless payment terminal until you see a checkmark appear on your phone.

Google Pay should launch automatically. If it doesn't, try repositioning your phone or holding it closer to the terminal.
Google Pay transactions might show up on your bank's card statement under one of these names:
GOOGLE *WALLET

AdrdPy

GOOGNFC

Mobile Purchase

Mobile wallet

The merchant's name
Keep in mind that you'll still have to show your receipt from the merchant if you ever need proof of purchase, so make sure you keep it for your records.
Samsung Pay
Samsung Pay offers a mobile wallet
for the following devices: Galaxy S6 series or higher, Galaxy Note 5 series or higher, and Gear S3 or S2 with NFC. Currently, only the following carriers are offering the product: AT&T, Cricket, MetroPCS, Sprint, T-Mobile, US Cellular and Verizon.
Samsung Pay works at nearly any card-accepting merchant. It uses Near Field Communication for contactless payments, but it also works with older magnetic-stripe terminals.
It's Easy to Get Started!
Make sure you are using a compatible Samsung device.
In your app store, download and launch the Samsung Pay app.
Touch START.
Read through the terms and policies, select "I have read and agree to all the items above" and touch NEXT.
Register and confirm a Samsung Pay PIN for payment authentication and application protection.
Add your Waukesha State Bank debit or credit card:
Touch CREDIT/DEBIT CARDS.

Align your card inside the frame to automatically detect the card information.

Enter the remaining information and touch NEXT.

Review the terms and conditions and touch AGREE TO ALL.

Select an option to verify your card. Wait for the code to be detected or touch ENTER CODE MANUALLY.

Enter the verification code and touch SUBMIT.

Set this as a "Favorite Card" by checking the "Add to Favorite Cards" box and touch DONE.

Select your desired security options and follow the on-screen instructions.

Touch OK.

How to Use Samsung Pay:
From your lock screen, swipe up from the bottom of the screen to access your payment cards. (This will access your "Favorite Cards." If necessary, swipe to the left or right to access your WSB card.)

Touch PIN and enter your four-digit code.
Place the back of your phone against the NFC reader on the payment terminal.

If the connection is unsuccessful or too much time has elapsed, press the retry button. You will not be required to verify your identity.


Complete the transaction on the payment terminal if necessary (you may be required to enter your PIN or sign).
NOTE: Samsung Pay lets you make payments from your phone using a Samsung-approved phone case. Third-party cases may cause problems with payment. If you experience an issue, remove the case and try again.
Additional Information
Samsung Pay Help
Mobile Wallet FAQs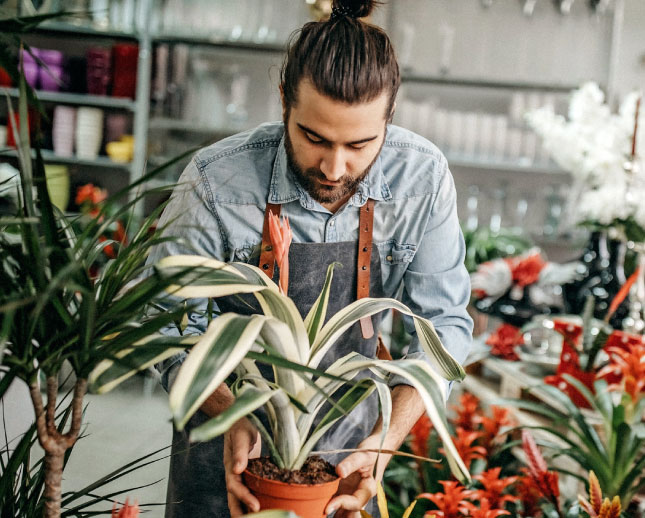 Make Your Job Easier
Payroll Complete offers the ease of clocking in and out through a standard web browser or mobile application. With no software to install and no hardware to maintain, tracking your employee's punches in real-time has never been easier.