Waukesha State Bank is one of the largest locally owned, independent banks in Wisconsin. Since our modest beginning in 1944, we have been known as "The Bank of Friendly Service," which is more than just a slogan; it is a guiding principle. Founder Carl Taylor's oft-repeated catch-phrase was "A Bank is People," and that thoughtful insight is the foundation of the bank's prosperity and innovation.
Some highlights:
1944: Carl Taylor established Waukesha State Bank in a storefront at 323 W. Main Street. Fun Fact: Carl's daughter, Velma (Taylor) Geraldson, and son, Don Taylor, handed out a fresh flower to each lady and a Cuban cigar to each gentleman at the grand opening on Friday, June 16th.
1969: Don Taylor, son of Carl, became the second president of Waukesha State Bank
1972: The bank's trust division was established
1984: Waukesha - E. Moreland Blvd. office opened in Pick'n Save food store
1985: The bank began originating home mortgage loans for Fannie Mae and Freddie Mac
Mission Statement
Through the years, the Bank has enjoyed steady, consistent growth and has never lost sight of its vision of providing complete high-quality financial services to the community. Since 1944, and to this day, the bank remains committed to the following goals:
First, serve the community;
Second, provide for the employees; and
Third, reward the stockholders.


Powerful and Unique Attributes
As an independent community bank, Waukesha State Bank is committed to reinvesting back into the communities we serve. From sponsoring the county school districts, theaters and parks, to providing loan opportunities to local nonprofits, we are helping to create a vibrant community for you to live and work in. We put community back in banking.
Local Everything
Loan decisions are made locally and our experienced team lives and works right here in Waukesha County. We are invested in our local footprint.
Rapid Decision Making
At Waukesha State Bank, senior management is accessible and engaged. We are agile and efficient in our approach to lending, which enables prompt credit decisions.
Consistency
We approach the market in a focused and consistent fashion. We will serve you today and tomorrow as we have since 1944.
Banker Expertise
Our team has wide and diverse industry experience and is empowered to help you reach your goals. We find a way to say "yes" through a prudent, savvy and insightful approach.
Financial Strength
For a banking institution, there is nothing more important than financial strength. Waukesha State Bank has been profitable every year since it started and has been paying a dividend, without interruption, since 1945.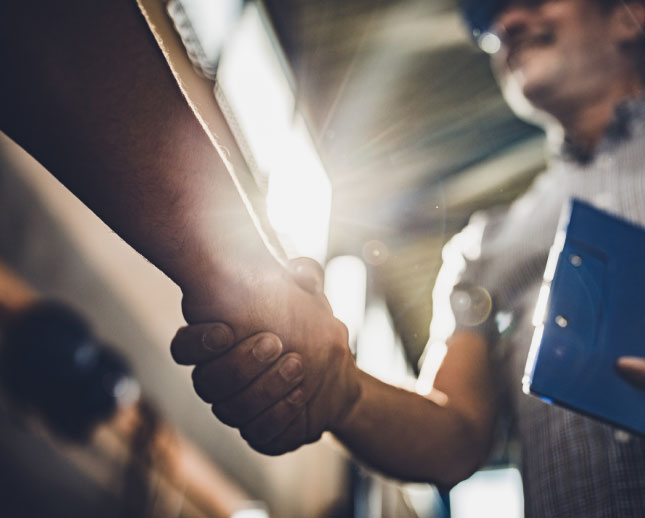 Meet Our Team
Our bankers have been serving the financial needs of the community with a personalized, one-on-one approach to banking and an emphasis on customer service and community involvement.