Purchasing
Whether you are a first time homebuyer, upsizing or downsizing your current home or are looking into purchasing a second home or investment property, we're here to help. We'll work with you to find the perfect mortgage to meet your needs, and even offer same day pre-
approvals!
Conventional Loan Programs (Fixed and Adjustable Rate)
Competitive rates

Creative financing and flexible underwriting

Quick pre-approvals

Loans primarily serviced locally

Fixed Rate Mortgages:

Interest rate does not change during the life of the loan

Standard mortgage programs typically administered through Fannie Mae or Freddie Mac

As little as 5% down for an owner-occupied home

As little as 15% down for an investment property

May require private mortgage insurance

Adjustable Rate Mortgages (ARMs):

Interest rate is adjusted periodically according to a preselected index

Often more flexible – Can be a good option if you have unique income or asset situations when it comes to loan approval

As little as 5% down for an owner-occupied home
Zero & Low Down Payment Programs
Veterans Affairs (VA) Loans
For veterans, active military, reservists or National Guard members.
No PMI required1

Cash-out refinances up to 90% of property value

Fixed rates
Wisconsin Housing & Economic Development Authority (WHEDA) Loans
WHEDA Loans offer unique financing options that get buyers into a home sooner with a mortgage they can afford long-term - perfect for first time home buyers! WHEDA loans offers higher income and loan limits, enabling more borrowers to qualify.
Low cost, fixed interest rate

Down payment assistance for eligible borrowers
Federal Housing Administration (FHA) Loans
Designed for low-to-moderate-income borrowers. FHA loans makes home ownership more affordable with less down payment and easier credit requirements. This is another great option for first-time home buyers.
Requires lower down payments and credit scores than many conventional loans
As little as 3.5% down
Owner-occupied homes only

Fannie Mae Homeready Loans
For those looking for low down payment options, or using a flexible source of funds.
As low as 3% down, which can be gifted unlike other loans

Reduced PMI requirements

Borrow up to 97% of the value of the home

Rental income, or income from family members or other adults, can be used to help with income requirements
New Professionals Loan2
Exclusively for eligible borrowers working in a position for five years or less that requires a master degree or higher.3
Purchases or new construction loans

Borrow up to 100% of the purchase price or appraised value, whichever is less

No PMI required
First-Time Homebuyer Program
Step into your first home with Waukesha State Bank! We know that first-time homeowners need a little 
extra care. From home buying seminars to special mortgage products designed just for you, our lending team is here to help you through the complex home buying process.
Our First-Time Homebuyer Program provides benefits to save on closing costs to make your home-owning dreams come true. Get up to $500 in closing costs waived!4,5
Benefits and Qualifications:
Waukesha State Bank will pay up to a maximum of $5005 in closing costs for first-time buyers

A first-time buyer is defined as an applicant who has not owned a home within the past three years

A Waukesha State Bank checking account with automatic payments is required5

Portfolio Loan Program
Portfolio loans expand underwriting approval, which may offer a solution for situations that don't fit into the conforming loan standards, including:
Buyers that want to build or buy their new home before their current home has sold

Self-employed borrowers, or those with limited documented income but high net worth

Jumbo loans or rehab situations
*All loans subject to credit approval for eligible borrowers.
1A VA Funding Fee applies in most cases. If applicable on zero down payment loans, these fees can be added to the borrower's principle loan balance.
2Limited to owner-occupied residential purchase transactions and new construction loans only. 700 minimum credit score required.
3Medical doctors can currently be in residency or within five years of the end of residency.
4Redemption value may not exceed your out-of-pocket closing costs. The $500 will be credited at the time of loan closing. This offer is limited to one mortgage loan, to one person only, and is non-transferable. This offer is for owner-occupied, existing properties. Construction loans and temporary financing do not qualify. Cannot be combined with any other offer, special rate, special offer, home equity loan or line. Waukesha State Bank employees do not qualify. Not redeemable for cash.
5To qualify for the $500 off closing costs, borrower must have a Waukesha State Bank checking account and set up automatic payments on the loan. Offer expires 12/31/2022.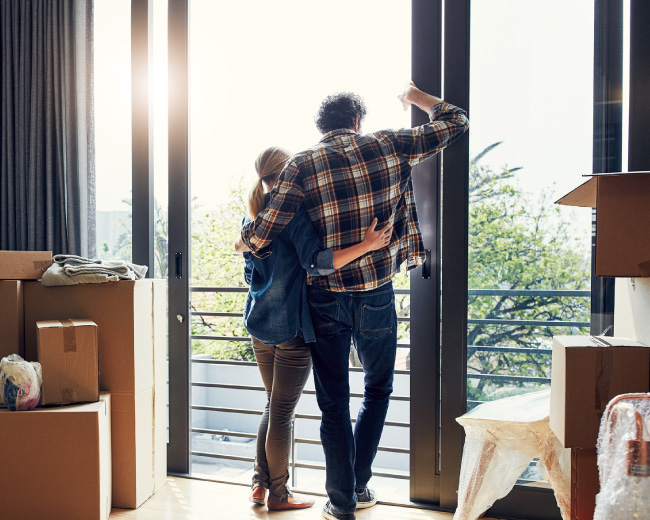 The Right Loan Designed for YOU!
When you are shopping for a loan, it's important that you find a partner you can trust. We hope to be that partner. We offer personal loans and lines of credit for almost every purpose, and we take pride in providing a prompt, individualized response to every loan request.