Merchant Card Services
Your business is what you love to do. Whether it is a new venture or you have been in business for many years, simplifying payments for your customers is key for your success.
Waukesha State Bank and Worldpay from FIS can help.
We know that accepting multiple payment types across a variety of channels is essential to keeping your business competitive, and your customers satisfied and loyal. With our expertise, we can help you navigate the maze of new payment products, regulatory concerns, compliance issues and fraud risks. We are committed to providing you the lowest possible cost, highest value solutions for your business.
We can help you with:
Payment processing
Gift card and loyalty programs
Mobile & online payment solutions
Check processing and decisioning
Compliance and data protection
24/7 technical support
Improving cash flow
Superior reporting
Security and compliance
Consultative support

Interested?
To sign up or learn more about how Merchant Card Services can help you increase business and strengthen customer relationships, call (262) 549-8518.
Contactless Debit Mastercard BusinessCard®
The Waukesha State Bank Debit Mastercard BusinessCard* is a contactless, fully functional debit card with the added abilities of an ATM card. You can use your Debit Mastercard BusinessCard to make purchases anywhere Mastercard is accepted, and the funds are withdrawn directly from your business checking account just like a check or ATM purchase. You'll enjoy the ease of accessing your business checking account's funds at more than 36 million merchants worldwide. And better yet, our cards can be instantly issued the same day for your convenience.
Benefits of a Waukesha State Bank Debit Mastercard BusinessCard
There is no annual fee for this card.**
Some merchants will not accept out of town checks or even a local check; however, 36 million merchants worldwide accept Debit Mastercard BusinessCard.
EMV Chip Technology: Improves the global usability and security of your card as more merchants at home and abroad switch to advanced chip card terminals.
Contactless: Just tap and pay - merchant terminals read the chip in the card without you having to swipe it.
Zero Liability: In the event that your card is used to make unauthorized purchases - whether made in a store, by phone or online - you won't be held liable.***
Mastercard ID Theft ProtectionTM: Provides cardholders with access to a number of identity theft resolution services. This product offering will alert cardholders about possible identity theft by monitoring the web and searching for compromised credentials and potentially damaging use of registered personal information in order to detect fraud at its inception. It also provides a monthly risk alert/newsletter, resolution services that are available 24/7, lost wallet assistance, single bureau credit monitoring, financial account take over monitoring, and URL and domain monitoring. Cardholders can enroll using Mastercard's Identity Theft Portal.****
Mastercard Global ServiceTM: Provides 24 hours a day, seven days a week assistance with lost and stolen card reporting, emergency card replacement, emergency cash advance, as well as assistance with locating ATMs. In the United States (including all 50 states, the District of Columbia, the U.S. Virgin Islands and Puerto Rico) and Canada, call 1-800-307-7309. Outside of the United States, call the United States collect at 1-636-722-7111.****
Intuit Quickbooks Online Discount: Cardholders will receive 40 percent off of a 12-month subscription of Quickbooks Online Simple Start (Essentials or Plus) or a one month free trial and 50 percent off of a 12 month subscription of Quickbooks Self-Employed. Discounts are applicable for new Quickbooks Online customers only.
Intuit Turbo Tax Discount: Cardholders receive up to a $20 discount on Turbo Tax federal products.
Mobile Receipt Management: With this Android or iOS mobile application, business owners and employees can snap photos of receipts to store them securely in the cloud. The application helps small businesses organize and categorize expenses, offering easy data exports and clear reporting.
Mastercard Easy Savings: Take advantage of automatic savings with Mastercard Easy Savings. Just use your debit card at participating merchants to receive automatic rebates.****
Mastercard Airport ConciergeTM: Provides a Meet and Greet agent to assist with flight connections plus, at select airports, expedited security/immigration processing. Click here to reserve Mastercard Airport Concierge services, or consult your travel advisor.
Master Rental® Insurance: Can provide reimbursement for physical damage to or theft of a rental vehicle. To learn more about Master Rental, click here.****
Mastercard Priceless Cities: Offers unique access and special experiences, including Mastercard Golf, so you can enjoy more of the cities you love. Click here to subscribe and explore Priceless Cities.
*The Waukesha State Bank Debit Card is subject to approval. Other requirements may apply.
**Inactivity fee may apply.
***Certain restrictions apply. See www.mastercard.us/zero-liability for details.
****Certain restrictions apply.
Tips
To get and/or change your PIN, call our VRU (Voice Response Unit) at 1-800-567-3451 and select a PIN which will be easy for you to remember. You can also change your PIN at any Waukesha State Bank ATM. DO NOT write your PIN on your card. The PIN change will be immediate.
When traveling, look for other networks that support your Waukesha State Bank Debit Mastercard BusinessCard.

Helpful Links
Lost or Stolen Debit Cards
During banking hours (8 a.m. - 6 p.m. Monday - Friday, and 8:30 a.m. - Noon Saturday), call (262) 549-8531.
During non-banking hours, call 1-800-554-8969. Please have your social security number on hand, as this will be required to assist you.

Safe Deposit Boxes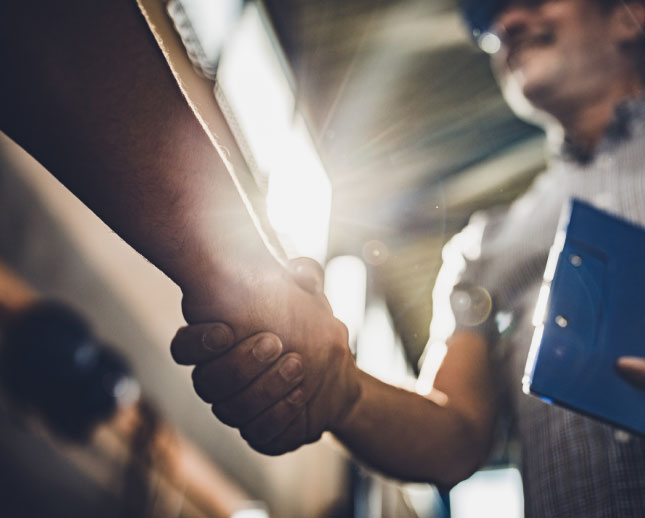 Meet Our Team
Our bankers have been serving the financial needs of the community with a personalized, one-on-one approach to banking and an emphasis on customer service and community involvement.