Community Giving & Reinvestment at Waukesha State Bank
Waukesha State Bank is built on the mission of serving the community. In fact, our mission statement has been the same since our founding in 1944:
First, serve the community;

Second, provide for the employees; and

Third, reward the stockholders.

Committed to Our Community
We believe in investing in our communities through loans to businesses and consumers, through sponsorships and donations that emphasize human needs and education, and through volunteering. We are proud to have received an Outstanding rating -- the highest possible -- on our most recent Federal Deposit Insurance Corporation's Community Reinvestment Act (CRA) performance evaluation.
Officers and employees alike voluntarily participate in a wide variety of community activities and strive to do an outstanding job of improving and investing in the communities in which we do business. Waukesha State Bank is a community bank not only in words, but also in actions. And because of this, our communities remain strong.
Each year, we provide numerous non-profits, schools, churches, civic groups and other community-based organizations with support in a variety of ways—from sponsorships and silent auction donations, to free ticket printing, community notes ads in the local newspaper, employee volunteers and more. In the last five years alone, we have given over $1.3 million to nearly 400 different Waukesha County non-profit and charitable organizations, in addition to having over $850,000 of funds set up through the Waukesha County Community Foundation and Oconomowoc Area Foundation. It is with great pride that Waukesha State Bank and our employees serve our community-based groups through our daily work, volunteer time and financial resources.
Some examples of our capital giving include:
$100,000, La Casa de Esperanza: Funding for their charter school in addition to providing annual financial support for programming that supports low/moderate income individuals and minorities

$100,000, Mukwonago YMCA: New facility

$100,000, Carroll University: Science Renovation Project

$25,000, Lutheran Social Services: Aspen Center rehabilitation facility
In addition, the Bank has continued to support organizations such as the Waukesha County Community Foundation, ProHealth Care's Angel's Grace Hospice, Hebron House of Hospitality, The Women's Center, The Hope Center, Addiction Resource Council, Habitat for Humanity, Life Navigators, local food pantries, and more.
We also provide a number of local scholarship opportunities, including scholarships to Catholic Memorial High School, Wisconsin Lutheran High School, UW-Milwaukee at Waukesha, and Carroll University.
Sponsorship/Donation Requests
Corporate Giving Eligibility
Waukesha State Bank does not make contributions to the following applicants or for the purposes listed below.
Individuals.

Political organizations, political candidates or otherwise politically affiliated organizations.

Individual or group trips, tours and conferences.

Raffles.
National or worldwide organizations unless proceeds are used for local benefit.

Application Procedures
All 501(c)3 and 501(c)6 organizations seeking support for an event, program, partnership or in-kind donation must complete one of the following applications. Before you click to begin your application, please be sure to have the following information/documents ready to upload as you do not have the option to save your application.
Tax ID number
Signed W-9 form or 501(c)3 IRS designation letter
Supporting documentation specific to your sponsorship request (cover letter, sponsorship levels, event flyer, etc.)
Corporate Giving Contact
Stephanie Ohlfs
Vice President - Marketing Manager
P.O. Box 648
Waukesha, WI 53187-0648
(262) 549-8540

Upcoming Events
Join our bankers as we head out into the community to show our support for our local organizations. Click the button below to find out where we'll be next.
Community Resources
Banking & Finance
Chambers of Commerce
Community Event Calendars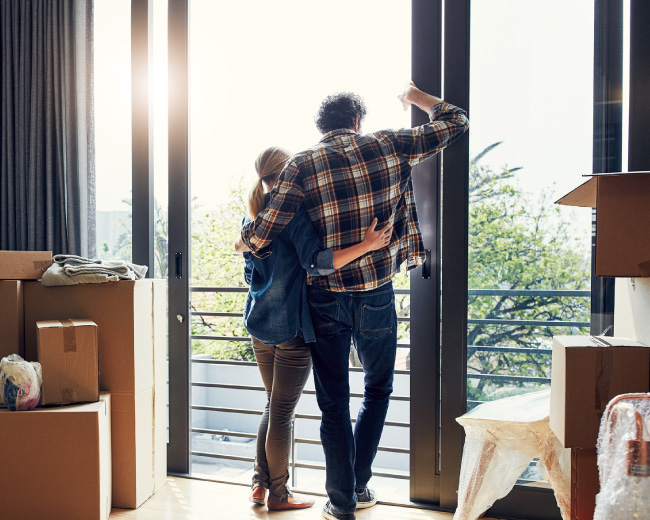 The Right Loan Designed for YOU!
When you are shopping for a loan, it's important that you find a partner you can trust. We hope to be that partner. We offer personal loans and lines of credit for almost every purpose, and we take pride in providing a prompt, individualized response to every loan request.