At Waukesha State Bank, we do community banking right! What does this mean for you? It means we make loan decisions within days not weeks and our underwriting is flexible, so our customers are not constrained by a rigid credit box. We offer a wide range of lending capabilities from start-up loans to loans in excess of $20 million, and have a consistent lending approach backed by a commercial banking team with more than 300 years of collective experience. Also, our staff, management and ownership are all local and focused on supporting our communities. These strengths combined make us your total package when it comes to business banking.
We'd be happy to discuss which loan or credit program is right for you:
Term Loans
Installment Loans
Real Estate Loans

Purchase
Construction
Refinance

Equipment Loans
PECFA Loans
Revolving Lines of Credit
Letters of Credit
Interested?
Call (262) 549-8551 today to discuss your business goals with one of our knowledgeable and friendly
Commercial Bankers
!
Plus, with LoanPay Xpress, you can make your loan payments from any checking or savings account at another financial institution for free.
Small Business Administration (SBA) Loans
Waukesha State Bank is one of Wisconsin's largest SBA Lenders and has been a member of the SBA's Preferred Lender Program since 1999, allowing us to make your loan decision right here. Our committed SBA experts are available to assist you in finding the right loan for you.
For more information about SBA Loans, please visit the
SBA's website
.
Interested?
Call (262) 549-8551 today to discuss your business goals with one of our knowledgeable and friendly
SBA experts
!
SBA 504 Loan Refinance Program
The Small Business Administration 504 Loan Refinance Program is designed to help business owners refinance existing debt with significant savings. This is made possible by applying low, long-term, fixed-rate solutions to loans. In addition to the low rate, with the SBA 504 refinance, business owners can channel funds to their business to help it grow.
Now you can:
Consolidate Debt: Consolidate debt into long-term fixed-rate obligations for up to 25 years. Eligible debt must have been incurred more than six month prior to purchase owner-occupied commercial real estate, land, new construction, renovation and equipment.
Cash Out: Obtain cash for up to 20% of the appraised value of your business assets to use toward future operating expenses.
How it works:
Loan-to-Values of up to 90% (no cash out) and 85% (cash out).
Loan amounts $50,000 - $5.5 million.

Available terms include 10, 20 and 25 years.
Eligibility Criteria: 
At least 85% of the original loan (that is being refinanced with the 504 Loan Refinance Program) must have been used to acquire, construct, or improve fixed assets.
The property must be owner-occupied, i.e., the business must occupy at least 51% of the total square footage.
Debt must have been incurred at least six months prior to the date the refinance application is received by the SBA. 
An independent appraisal of the fair market value of the project assets and any additional assets offered as additional collateral must be provided. Appraisals are not required at the time of application, but are required prior to closing and must be dated no earlier than one year prior to the date the application was approved by the SBA.

Loan subject to SBA approval.

Interested?
To learn more about the program details, please call (262) 549-8551 speak with one of our knowledgeable and friendly
SBA experts
!
Business Credit Cards
Choose from our popular business credit card options such as low rate, cash back or flexible rewards to find the one that works best for your business.
No matter which card you choose, you'll enjoy important features like:
Free online expense reporting tools.
No fee for additional employee cards.
Mobile payment capability for added convenience.
Zero Fraud Liability.* You won't be liable for fraudulent purchases when your card is lost or stolen.
Cardmember Service available 24 hours a day/365 days per year.
Interested?
Or call (262) 549-8551 today to discuss your business goals with one of our knowledgeable and friendly Commercial Bankers.

* Elan Financial Services provides zero fraud liability for unauthorized transactions. Cardholder must notify Elan Financial Services promptly of any unauthorized use. Certain conditions and limitations may apply.
The creditor and issuer of these cards is Elan Financial Services, pursuant to separate licenses from Visa U.S.A. Inc., and Mastercard International Incorporated. Mastercard is a registered trademark, and the circles design is a trademark of Mastercard International Incorporated.
Specialty Card Option for Non-Profits and Municipalities
Visa® CommUNITY Card
Designed for non-profits and municipalities
Generous credit lines
Employee cards
Easy way to manage cash flow and expenses
Consolidated statements show all charges at a single glance
Optimize accounts payable with a single record of transactions
Optional Rewards Program pools points into one central account
Reward points redeemable for things you need to enhance your organization
Organize and track spending with management reports
Interested?
In addition to your completed application, you will be asked to provide:
Proof of non-profit or municipality status
Legal identity documentation (articles of incorporation, trust instrument, secretary of state filing, certificate in good standing, or gov't-issued business license)
Two years of complete financial statements (balance sheet and income statement required, cash flow statement and tax returns preferred. If the financial statements provided are more than four months old, an interim financial statement is also required.)
Lost or Stolen Credit Cards:
Please call 1-800-558-3424. When prompted, state "Stolen," and you will be connected with a customer service representative.


24-Hour Visa

®

Credit Card Member Service Number: (800) 558-3424
*PLEASE NOTE - For VISA® Credit Card information, online applications, and access to your account, you will be leaving Waukesha State Bank's website and redirected to our credit card account service provider - Elan Financial Services.
Credit products are subject to credit approval and availability. Some exceptions apply.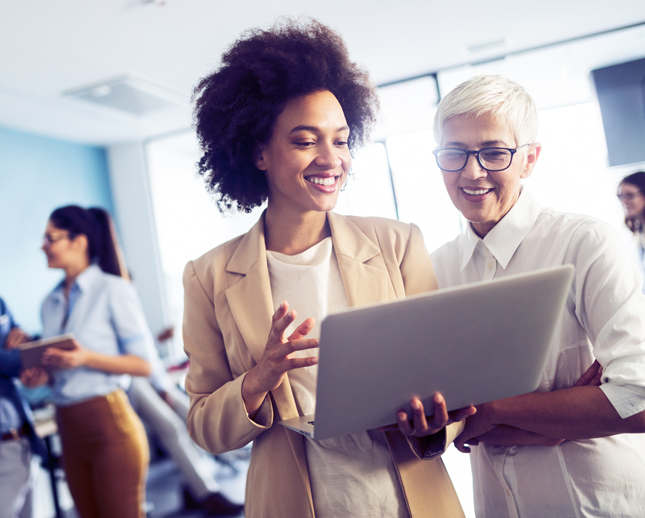 Payroll Made Easy
Focus on running your business and leave the payroll services to us!