Free Student Checking1
Free Student Checking is designed to give you the independence you want and the flexibility you need, without the costs of a traditional account. Get full access to
online and mobile banking
, a set of powerful tools and apps that make it easy to track spending, set up alerts, pay bills, send money, deposit checks and more. When you need to pay for things, you can swipe your Waukesha State Bank
Mastercard® Debit Card
, use your smartphone, write a check or get cash from
a nearby ATM
.
No Minimum Balance
No Monthly Maintenance Fees
Free Instant Issue Mastercard® Debit Card Available – Go Home with a Debit Card Same Day
No ATM Fees from Waukesha State Bank. Terminal surcharge may still apply.
Free Mobile Banking & Mobile Deposit
Mobile Wallet Compatibility with Apple Pay®, Google Pay™ and Samsung Pay
Free Popmoney Person-to-Person (P2P) Payments for Standard and Next Day Transfers2
Easily link your checking account to Venmo® for another P2P option
Free Online Banking & Online Bill Pay with Paperless Statements
Free 1st Order of WSB Vault-Image Checks
Unlimited Check Writing
1For students under age 26. A parent or guardian is required as a joint account owner for students under the age of 16. Terms and fees are subject to change at any time. Free accounts may be subject to fees such as ATM, early closing, overdraft and bill pay services.
2$3.00 fee for instant transfers.
The Easiest Way to Spend & Manage Your Own Money!
No need to carry cash, simply pay with your own Debit Card or Mobile Wallet
Find Free ATMs near you with the ATM ACCESS app
Easy to bank wherever you have access to the Internet or a smartphone. No need to close your account when you head off to college or move.
Easy to maintain while you're at home or away at school. If you're trying to establish or stick to a budget, monitor your finances from anywhere, or easily be able to inactivate your debit card if it's lost or stolen, our CardValet® app can help.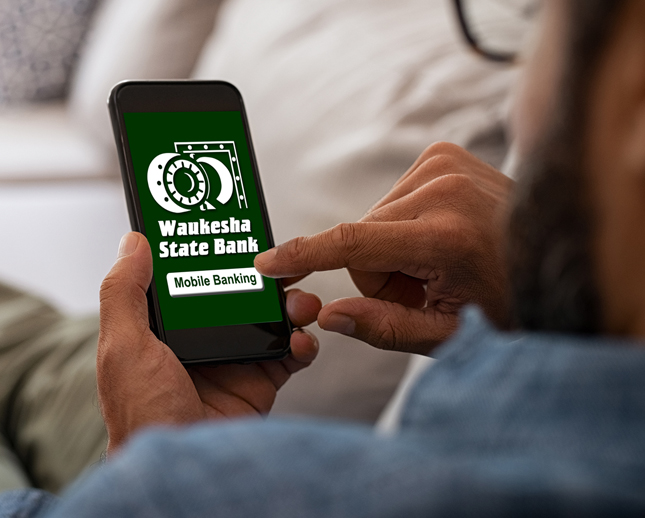 24/7 Banking On The Go!
Manage your accounts, check balances, transfer funds, make deposits... and more, all from your smartphone or tablet and our mobile banking app.