Our Brookfield, Downtown Waukesha, E. Racine Ave, Menomonee Falls, Mukwonago, Muskego, Oconomowoc, New Berlin and Sussex offices offer a Community Room that is available free of charge for community groups and non-profit organizations. Please contact any of these offices for details or reservation information.
Holiday observances, where our usual office hours will be affected, can be found here:
Branch Locations
Prairie Trust & Wealth Management Locations
Limited Service ATM Locations
Carroll University Campus Center | 101 N East Ave., Waukesha
Oconomowoc Memorial Hospital | 791 Summit Ave., Oconomowoc
UW Cancer Center at ProHealth Care* |  N16 W24131 Riverwood Dr., Waukesha
Waukesha Memorial Hospital | 725 American Ave., Waukesha
Waukesha County Technical College (WCTC)* | Pewaukee Campus

*All ATMs are available 24-hours unless otherwise noted with an asterisk (*).
ATM Access Network 

Enjoy surcharge-free* ATM transactions at over 800 ATM Access locations in Wisconsin and Minnesota.
Click here for locations, or download the ATM Access app to your smartphone
.
Open your App Store icon
Click on the Search icon (lower right)
Search for ATM Access
Click on Download
Open your Play Store icon
Click on the Search icon (upper right)
Search for ATM Access

Click on Download
Please Note: All transactions at Waukesha State Bank ATMs are always free.
*Whether or not an ATM has a surcharge, normal fees still apply as follows: A $2 transaction fee will apply at all non-Waukesha State Bank ATMs unless any one of the following conditions are met: 1) you are an Advantage Plus or Student Checking account owner, 2) you maintain a minimum balance of $2,500 or more during the checking account monthly statement cycle or savings service charge cycle (calendar month), 3) the transaction is a deposit, transfer or balance inquiry.
For further information about surcharges or fees involved with Waukesha State Bank issued Debit Cards or ATM Cards, or if you have any questions about your ATM card or the operations of ATM machines, please contact us at (262) 549-8531 during business hours.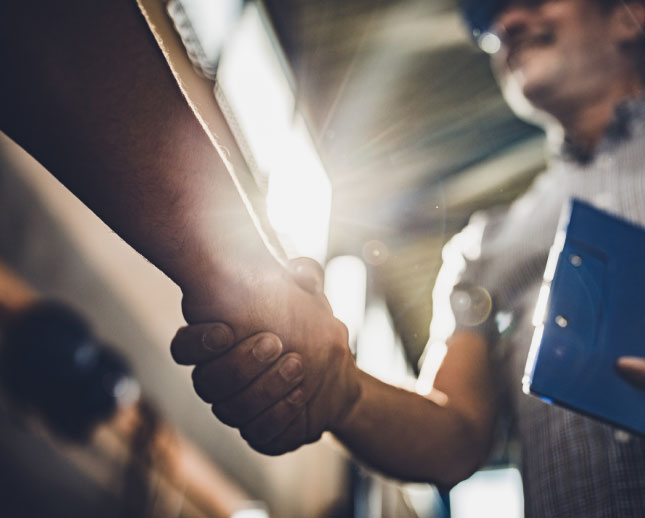 Meet Our Team
Our bankers have been serving the financial needs of the community with a personalized, one-on-one approach to banking and an emphasis on customer service and community involvement.