June 2022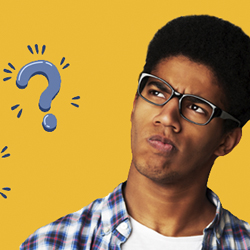 Most people have made the mistake of spending more money than they have in their checking account at one time or another. When that happens, their account balance goes negative and the bank will most likely charge an overdraft fee, sometimes for each transaction that comes through the account. This can turn into a big problem if it goes unnoticed. Below are some helpful tips to avoid overdrawing your account, as well as how Waukesha State Bank handles overdrafts.
Helpful Tips to Avoid Overdrafts
Monitor your account regularly: Record your transactions, keep your checkbook register up-to-date, and monitor your balance so you always know how much money you have to spend.
Take advantage of online and mobile banking: These make it easy for you to monitor your account 24/7, even when you're away from home.
Utilize direct deposit: This can help ensure that your paycheck is promptly deposited into your account so the funds are available as soon as possible.
Consider overdraft protection: If you're worried above overdrawing your account, you can set up a Personal Reserve Account (PRA), Balance Maintenance Transfer Service or account alerts. These can automatically pull money from either a line of credit or another WSB bank account to keep your balance positive, or alert you if your balance falls or certain transactions come through your account. Learn more in the Overdraft Protection Services section below.
Keep a cushion of extra funds: Having some extra money in your account can be helpful in case something unexpected comes up.
Watch out for temporary holds: Some merchants, like gas stations and hotels, can put a temporary hold on your account if you use your debit card. These holds can stay on your account for a few days (or, in the case of a hotel, until your stay is over) and will limit the funds you have remaining until the transaction clears and the hold is released.
Overdrafts
Anything that comes through your account for payment could overdraw your account. This can include:
Checks
In-person cash withdrawals at the bank
ATM cash withdrawals
Point-of-sale transactions (making an in-store purchase or getting cash back with your debit card)
Other electronic debit transactions (using your debit card online)
Pre-authorized ACH transactions (using your checking account number online)
Drafts (cashier's checks, money orders, certified checks, etc.)
Online Bill Pay payments
Online or telephone banking money transfer requests
If the bank receives one of these items and your account doesn't have enough funds to cover it, the bank can choose whether or not to pay the item. Often times, this will depend on how much the item is, where it's coming from or if you've had overdrafts in the past. If the item is paid and an overdraft occurs, you could get an overdraft or non-sufficient funds (NSF) fee, which is currently $35.50 per item. This can happen each time an item comes through for payment, even if it has come through previously and been denied. 
As you can see, it's really important to keep your account balance positive and to monitor your account regularly to avoid overdraft fees.
Opting In or Out
When you open a debit or ATM card, you have the option to "Opt-In" or "Opt-Out." This basically tells the bank how you want them to handle a debit or ATM transaction coming through your account if you don't have enough money to cover it. If you choose to "Opt-In," this gives the bank the option to allow the payment, even if your account goes negative. However, if you "Opt-Out," the bank must deny the transaction so you can't overdraw your account.
There are benefits to both, it really just depends on what works best for you. Some people choose to "Opt-In" so their transaction goes through and then they deal with the overdraft later. However, some people would rather have the transaction be denied so they don't get an overdraft fee.
Overdraft Protection Services
Waukesha State Bank has services that can help protect you against overdrafts and related fees.
Personal Reserve Account
This is a personal line of credit with a pre-determined credit limit. It will automatically advance funds to your checking account to cover an overdraft and maintain a positive balance. A credit application and approval is required.
Balance Maintenance Transfer Service
This will automatically transfer funds from another WSB account to cover an overdraft and maintain a positive balance in your checking account. An automatic transfer agreement is required.
Account Alerts
Account alerts can be set up through our Online Banking or Mobile Banking app to notify you of things like your balance falling, certain transactions coming through, whenever your debit or ATM card is used, and more. Click here to learn more about account alerts. 
There are many ways you can avoid overdrafts and related fees. If you have any questions or concerns regarding overdrafts, please do not hesitate to stop in and visit with a Personal Banker or call our Customer Service Center at (262) 549-8500.