Notifi: Real-Time Account Alerts
Staying on track with your finances has never been easier. Notifi Alerts deliver real-time information to help keep you "in the know" on your accounts. It's easy, free and available to all Waukesha State Bank personal and business online banking users.
Click on an image below to view a demo of Notifi Alerts.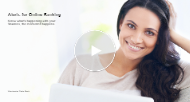 Alerts of VaultLink Online Banking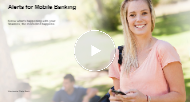 Alerts for Mobile Banking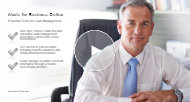 Alerts of eCorp Business Online Banking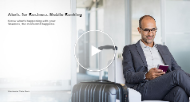 Alerts of Business Mobile Banking
Types of Alerts
Choose your alerts.
Choose from dozens of account activity alerts and receive notifications via email, text, online banking or even push notifications through your Waukesha State Bank mobile app.

Security
Instantly know if your online Password has changed, if your access has been locked out and many more options.

Debit Card
Instantly know if your debit card was used to make a purchase.

ATM
Instantly know when an ATM withdrawal was made.

Checks
Instantly know when a check clears your account exceeding the amount you set.

Account Balance
Instantly know when your account balance falls below a certain threshold.
Delivered the way you want.
Messages are sent instantly using any of the delivery channels you choose.

Text
Receive Secure Alerts through text message on your smartphone or wearable devices.

Email
Receive email messages about your account activity.

Mobile Banking App
Receive notifications from your smartphone or wearable device activated through our Mobile Banking App.

Online Banking
View notifications online every time you log on to Online Banking.

Set-up Notifi Alerts
Online Banking Set-up:
Click on Alerts at the top right of the page
Click Enroll and accept the Terms & Conditions
Go to Contact Options to setup your email address, cell phone, or choose a device that mobile banking is installed on for push notifications
Click Send Activation Code for each contact option and follow the prompts
Go to Alert Options and choose the alert template you want

Mobile Banking Set-up:
Log into the Waukesha State Bank mobile banking app
Select More from the main menu, then Alerts
Turn on push notifications
Choose the Account or Security Alert template you would like to receive
Frequently Asked Questions:
Is there a fee to receive alerts?
No. This is a free service. However, please note that text message and data fees may be charged by your service provider to receive text alerts.
Do I have to be enrolled in Waukesha State Bank's online banking to use Notifi Alerts?
Yes, the online banking platform is where you sign up for Notifi Alerts.
To sign up for VaultLink Online Banking, click here to enroll. After completing a short registration form and accepting the VaultLink Online and telephone Banking Agreement, you will have immediate access to your accounts.
To sign up for eCorp online banking for business, please talk with a Personal Banker at any of our offices or contact our Customer Service Center at (262) 549-8531.
Can I use alerts to help guard against fraud?
Absolutely. We recommend that all customers set-up Notifi Alerts to monitor account activity. When you activate Notifi, you'll know exactly what's happening with your money, and you can watch account activity in real-time.
Can I send alerts to more than one person?
Yes. When setting up alerts, the Contact Options tab has a link to add additional email addresses and text numbers.
Can I review past alerts?
Yes. Log on to online banking and go to the Sent Alerts screen.
It displays a list of your alerts with the details.
You can mark as read or delete past alerts from here.
You can also view past alerts from our Mobile Banking app.
How do I delete or modify alerts?
From the Alert screen, click the Overview tab to view all of your alerts. Click to Edit or Delete any existing alert.
Can I take action from an alert?
Notifi Alerts will soon offer the ability to take action directly from the alert.
Can I receive a daily balance alert?
Daily balance alert is coming soon. Our threshold alerts will notify you in real-time when your balance falls below the amount you set.
How does the new Do Not Disturb option work?
Any alerts generated during that time frame will be held until that period ends. To set this up, go to the Contact Options under Alerts
What if my cell phone becomes lost or stolen?
Call the Bank immediately so that all online and mobile access can be turned off.
As always, if you have any other questions, please chat with our Customer Service Center, or call us at (262) 549-8531.