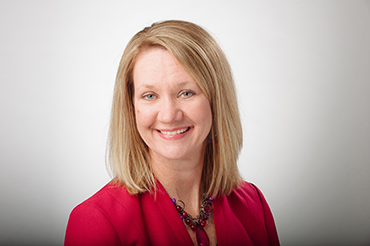 As a Senior Portfolio Manager with Waukesha State Bank Wealth Management, Kelly works closely with all divisions of the organization, including investment management, trust and retirement plans. She serves each of these divisions in researching and constructing, educating, implementing and monitoring portfolios, as well as partnering with our outside advisor platform to meet the long-term financial needs of our clients. Kelly is also a long-term member of the Waukesha State Bank Wealth Management Investment Subcommittee.
Kelly has over 30 years of experience in the financial services industry, with more than 20 of those years working in investment advisory services. She has extensive experience with fiduciary investment management, individual financial planning and investment management of individual, trust, retirement and institutional accounts. Kelly is a Certified Financial Planner® Professional and an Accredited Investment Fiduciary®. As Kelly works with clients she incorporates planning into these relationships to provide the best possible results for her clients. She graduated with a bachelor's of science in education from the UW-Whitewater – Summa Cum Laude.
Kelly is a former Great Blue Heron Girl Scout Council Investment Committee member. She has also served in many roles with the Financial Planning Association of Wisconsin including board Secretary, Treasurer, Symposium Committee Chair and Audit Committee member. When not working in her Senior Portfolio Manager roles, Kelly enjoys spending time with family and keeps busy being involved with her three children.