How Your Bank Works for Your Community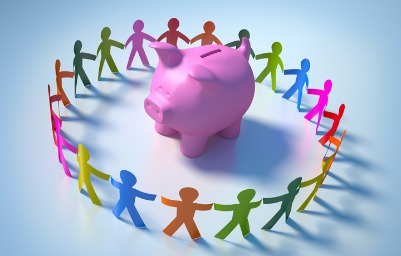 May 2019
Across the country, banks play a critical role in growing the economy by lending money to businesses and consumers. But what about in our local communities? Banks have a direct impact there, too. Here are four ways Waukesha State Bank is helping our communities grow and prosper.
One: We support the local economy. When you deposit money with Waukesha State Bank, we then use those deposits to make loans to local businesses and/or your neighbors. Whether it's funding a new or expanding business in your city or helping someone nearby buy a new house or vehicle, you know your money is going right back into your local economy.
Two: We create jobs. It takes a village of people to run a bank. Most consumers only see a few tellers, a lender or two, and a bank manager when they visit one of our offices, but there are many more people working behind the scenes. Loan processors and underwriters, IT and security staff, marketing experts, human resources professionals… The list goes on and on! And that's just the people employed by the bank itself. When you add to the tally all of the individuals who get work because of the loans banks make (think of all the engineers, construction workers, landscapers, and interior designers who are involved in creating a new office building, for example), the number employed because of your local bank gets even bigger!
Three: We're involved in the community. Waukesha State Bank is built on the mission of serving the community. In fact, our mission statement has been the same since our founding in 1944:
Officers and employees alike voluntarily participate in a wide variety of community activities and strive to do an outstanding job of improving and investing in the communities in which we do business. Waukesha State Bank is a community bank not only in words, but also in actions. And because of this, our communities remain strong.
Each year we provide numerous non-profits, schools, churches, civic groups and other community-based organizations with support in a variety of ways—from sponsorships and silent auction donations, to free ticket printing, community notes ads in local newspapers, employee volunteers and more. In the last five years alone, we sponsored, donated and/or contributed over $1.25 million to nearly 400 different non-profit organizations, and in 2018 our employees volunteered 4,684 hours to Wisconsin-based charitable organizations and sat on 44 non-profit boards. It is with great pride that Waukesha State Bank and our employees serve our community-based groups through our daily work, volunteer time and financial resources.
Four: We're relationship-based. Unlike getting a loan through an online lender where all you interact with is a computer program, when you walk into Waukesha State Bank you'll be greeted by a familiar face, or even by name. Because we're based right here in the community and employ people you know (and who know you), we excel at building relationships with our customers. Those deep connections lead to collaboration between customers and bankers.
Banking with a local institution has many other benefits for both you and your community. If you have any questions about how Waukesha State Bank in contributing to our local communities, feel free to reach out.