How Much Does It Cost To Sell A House?
August 2022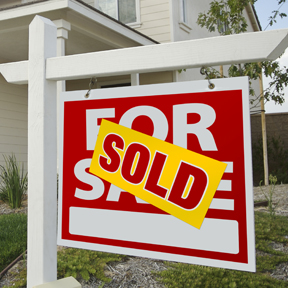 No matter the reason — retirement, job relocation, downsizing, or upsizing — selling a house can be a stressful, complicated, and surprisingly costly process. If you are a first-time home seller or haven't sold an abode in some time, here are some costs you need to know about before you list your house.
Agents' fees
Most sellers enlist the help of a professional when putting their home on the market. If you trust your sale to a realtor, please note that they and the buyer's real estate agent will collect a commission when your home sells. The higher your sales price, the steeper their fee.
"The real estate commission is usually the biggest fee a seller pays — 5 percent to 6 percent of the sale price. If you sell your house for $250,000, say, you could end up paying $15,000 in commissions," says Jeanne Lee, writer for Bankrate.com.
Neighborhood debts
Even after you have left your old address behind, you're still responsible for costs associated with it, at least for a little while.
"You'll owe a prorated share of property taxes when you sell your home. The amount could be close to zero if you've recently paid taxes, or several thousand dollars if the due date is around the corner," explain Margarette Burnette and Barbara Marquand, writers for NerdWallet.com.
Wisconsin also requires payment of a local transfer tax. And, if your home was part of a Home Owner's Association, you will need to pay that bill, too.
Satisfying your mortgage
Your home's selling price doesn't exactly equal the money you take to your new home, especially if you still owe on your current mortgage. You have to satisfy that account first, most likely with what you earn on your house sale.
"For the deal to go through, you'll need a payoff letter or statement from your lender. It will show how much you owe the lender, including any fees or prepayment penalties associated with the transaction," notes Greg Daugherty, writer for Investopedia.com.
Home repairs and staging
If you're trying to get top dollar for your home, you might want to invest in any necessary repairs your home needs. This can mean addressing landscaping issues, a bad roof, subpar plumbing, or cosmetic updates like painting walls and trim. The buyer can also negotiate the repair costs discovered during a home inspection.
More closing costs
As the seller, you will have to pay additional closing costs that go beyond what's covered in real estate commissions. You may want to also consider paying what the buyer is responsible for, too, if you're working in a competitive market.
You may also be asked to pay for property taxes, attorney fees, title insurance, and fees connected to a brokerage firm, escrow account, and courier.
Price to relocate
Selling your home means moving your stuff, so make sure you factor in moving costs. Whether you handle the heavy lifting yourself, recruit the help of friends and family, or pay professionals, you'll need to include it in your budget.
Knowing these costs can help you better navigate the sale of your home and plan your financial future. If you have any questions about the cost of selling your home, or purchasing your next one, our Mortgage Consultants are here to help. Give us a call at (262) 549-8563 or check out our Mortgage Team.