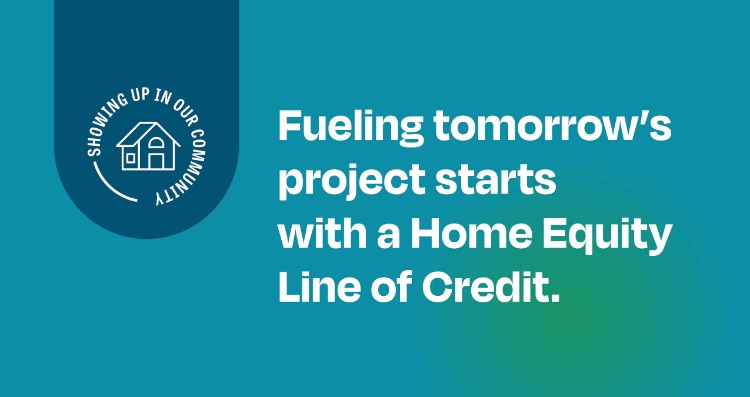 Home Equity Line of Credit: 8.00% APR1
(Variable Rate: Prime - 0.50%)
Remodeling projects. Consolidating debt. Covering expenses…A Home Equity Line of Credit provides the security you need to dream bigger.
Leverage the equity in your home today:
No teaser rates
No gimmicks
No closing costs
Multiple payment options
Programs up to 105% of your home's value2
Interested?
Click the button below to learn how a Home Equity Line of Credit can help you.

Ready to get started?
Apply Online for a Home Equity Line of Credit
1Annual Percentage Rate (APR) is variable and will adjust according to the U.S. prime rate (as published by the Wall Street Journal) - 0.50% with a minimum APR of 3.75% and a maximum APR of 18.00%. An annual loan commitment fee of $36 with autopay or $50 without autopay is waived for the first year. An early termination fee of $300 may be assessed if the home line is terminated within the first 3 years. There will be no fees imposed to open the new home line. Property insurance will be required. This special offer is valid only for new home lines of $50,000 - $250,000, or existing home lines with an increase of $50,000 or more, with a loan-to-value (LTV) not exceeding 80% and subject to credit approval. Other financing options may be available to customers that do not meet the terms of this offer, including LTV ratios as high as 105%. 2The interest on the portion of the credit extension that is greater than the fair market value of the dwelling is not tax deductible for Federal income tax purposes. Consult a tax adviser for further information regarding the deductibility of interest and charges. Other conditions or restrictions may apply. Member FDIC.