Prairie Trust Celebrates 50 Years!
On December 16, 1971, Waukesha State Bank obtained trust powers. Ellery Clayton, a local attorney, was hired to establish and operate the trust department. A trust committee was formed and on January 26, 1972, the committee agreed to accept three accounts – a $300,000 estate administration that included ownership of a funeral home and some real estate; a $100,000 probate administration that consisted mostly of bank accounts; and an irrevocable trust that owned a pharmacy and some real estate. Later in the year, the department approved the purchase of the Burroughs bookkeeping system machine and approved collection of an initial fee – a personal representative fee of $9,620.
Fast forward 50 years from that very humble beginning, and you see how much the trust department has evolved. We have 25 full-time employees dedicated to trust and wealth management(Opens in a new Window). We administer more than 1,000 accounts, and have in excess of $1 billion under administration. Our wealth management department provides personal trust administration(Opens in a new Window), investment management(Opens in a new Window), retirement plan administration(Opens in a new Window) and private banking(Opens in a new Window) services. We provide specialty services for estate settlements(Opens in a new Window), special need trusts(Opens in a new Window), directed and delegated trusts, real estate administration, and fiduciary tax preparation. Our trust accounting system provides daily sophisticated principal and income accountings, and can process shadow account statements for trusts invested with outside investment advisors. Revenue collected in 2021 exceeded $6,000,000.
As a result of this growth, Waukesha State Bank purchased and moved into a new building located at N16W23321 Stone Ridge Drive, Waukesha (shown below) that is dedicated to house our wealth management team. This newly remodeled building has an 8,032-square-foot main floor, a 736-square-foot second floor, as well as a large community room in the basement for hosting trainings and events.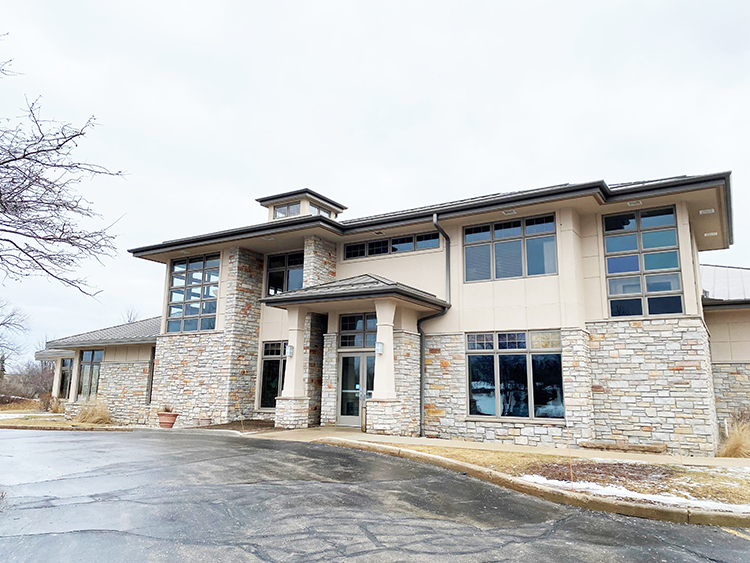 And if this is not enough to celebrate, we are also excited to announce that we have leased space in Madison for a second wealth management office, which we expect to officially open by second quarter of 2022.
Thank you for your trust and confidence in helping us grow throughout the last 50 years. We look forward to seeing what the next 50 years will bring!