Articles from the Experts
Read Our Contributions to the Milwaukee Business Journal
Ask A Banker Videos
See our bankers in action as they talk about specific products and services offered by Prairie Trust!
What is Prairie Trust?
Presented by: Autumn Bartlett, Personal Trust Assistant
Video Transcript:
Prairie Trust is a division of Waukesha State Bank that has been providing trust services for more than 45 years. We offer a wide range of services in trust administration and estate settlement. Our team of senior trust administrators specializes in fiduciary trust management, irrevocable, revocable, directed, delegated, life insurance, charitable, special needs trust and estate administration. Our direct personal contact in real estate, tax and special needs administration sets us apart to better serve clients with a variety of needs. Though Prairie Trust does not draft trust documents, we work with highly experienced attorneys to assist clients in carrying out estate plans. Prairie Trust draws on our expertise and knowledge to deliver an exceptional customer experience.

What is a Living Trust?
Presented by: Thom Kieffer, Vice President - Senior Trust Administrator
Video Transcript:
What is a living trust. A living trust, often referred to as a revocable living trust, is a legal entity created through a legal process. As an individual or couple, you place your financial and personal assets into your trust, but under the control of a trustee that you designate. You can name yourself as trustee, keeping full control of your assets while you're able and willing. Prairie Trust is often hired by our clients as investment manager as they self-trustee their trust. Prairie Trust is also named by clients to step in as successor trustee when dictated, or when you're unable to manage your own affairs because of incapacity or death. We act as you, for you, based on the terms you set out in your trust document. Living trusts have many benefits during your lifetime in meeting your financial needs and enhancing your goals. Upon your death, your trust has two main advantages over a traditional will. Avoiding the scrutiny of the public and legal court probate process, and ensuring privacy by dispersing your assets directly to your heirs without public disclosure. Creating and funding a living trust requires some planning, working with an attorney to draft a legal document, then action from you to establish and maintain. A Prairie Trust professional would welcome the opportunity to guide you through this worthwhile process.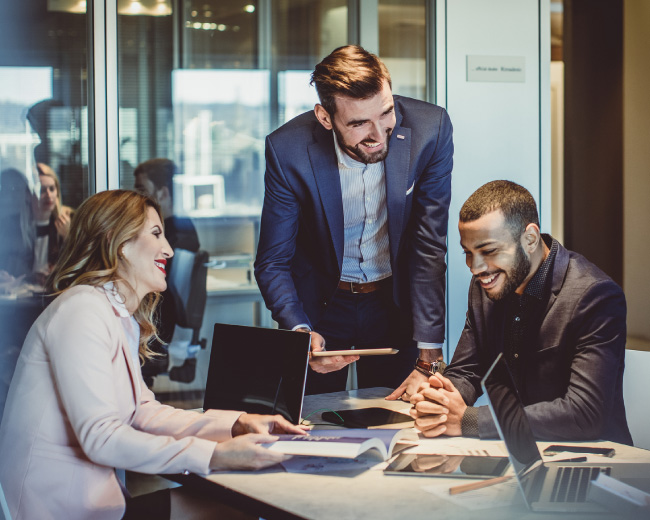 Our Team
The Prairie Trust team is dedicated to doing the right thing for the right reason, with an approach that is responsive, active and accessible.