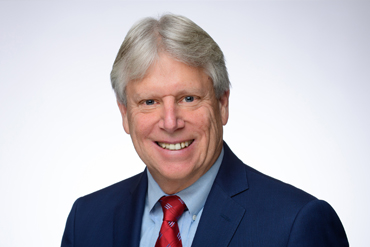 As President and Chief Fiduciary Officer of Prairie Trust, Victor is charged with overseeing trust services and related fiduciary issues, including personal trust and estate settlement.

Victor joined Prairie in November of 2013, and now serves as President and Chief Fiduciary Officer of the entire wealth management division. Prairie Trust's services focus on trust administration, with niche expertise in directed and delegated trusts, special needs trusts (including serving as trustee of the Life Navigators pooled trust), estate settlement, and serving as independent trustee in conflicted family matters.

Victor has been one of the leaders in modernizing and rewriting Wisconsin's laws on trust, including the Wisconsin Trust Code, Wisconsin Principal and Income Act and the Wisconsin Prudent Investor Act. He served as co-chair of the study group that drafted and enacted the Wisconsin Trust Code in December of 2013 and now serves as co-chair of the study group working on the trailer bill that will further refine and improve Wisconsin's trust laws. Victor is a frequent speaker and has spoken to and served on numerous committees and study groups. He is a leading advocate for the corporate trustee business in Wisconsin and serves as a director of the Wisconsin Bankers Association Trust Banking Section and WBA Government Relations Committee. He also serves on the boards of the Ellinger Foundation, the Children's Hospital Planned Giving Council, the Life Navigators Trust Committee, the Wispact Attorney Advisory Council, Waukesha County Community Foundation and the Waukesha County Business Alliance. Recently he was appointed as a fellow of The American College of Trust and Estate Counsel (ACTEC.)

He received his law degree from Marquette University Law School and his undergraduate degree in accounting from UW–Madison. Victor and his wife, Jayna, live in Brookfield, Wisconsin and they have three daughters, Stacey, Melissa and Haylie.