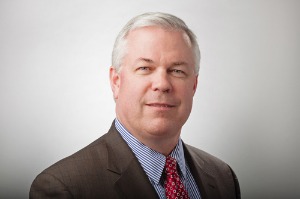 Terry's role as Director of Fiduciary Sales is to assist clients in achieving their fiduciary and asset management goals and to partner with outside advisors in providing "advisor-friendly" trustee services.

Terry has more than 30 years of experience in the financial services industry, including 12 years as an institutional broker and corporate bond trader. Prior to joining Prairie Trust in 2014, he worked for more than 10 years in the wealth management groups at BMO Harris and US Bank. He served in both business development and relationship management roles, focusing on high net worth clients and their families

Terry received both a B.A. in Economics and an MBA from Marquette University. He is former member of the Planned Giving committee at ProHealth Care, former board member for Habitat for Humanity Wisconsin, and past board treasurer for St. Anne's Salvatorian Home. He lives in Sussex, Wisconsin with his wife, Sally, and has three children and three grandchildren.