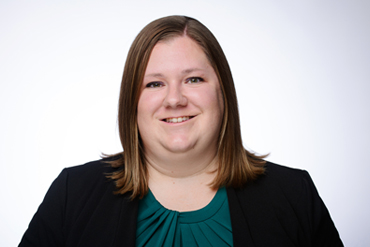 Lauren Hanson started with Prairie Trust in June 2020 as a Personal Trust Assistant. She works alongside Michele Young where she assists with day-to-day trust management to help ensure client's needs are met, including account opening and closing, transferring assets, bill paying, distributions, updating trust records and client communication.
Prior to joining Prairie Trust, Lauren held varying positions on the retail side of Waukesha State Bank, where she started in 2017, including teller, customer service representative and assistant teller supervisor.
Lauren is working towards her Certified Trust and Fiduciary Advisor (CFTA) certification program from Cannon Financial Institute and will continue taking classes over the next couple of years to obtain full certification. When not working, Lauren enjoys spending time with her husband and children as well as attending sporting events, concerts and traveling.